UPCOMING MEETINGS FOR HOMICIDE RESEARCH WORKING GROUP
2024 ANNUAL MEETING OF THE
HOMICIDE RESEARCH WORKING GROUP
Date: June 4, 2024 (Tuesday) – June 7, 2024 (Friday)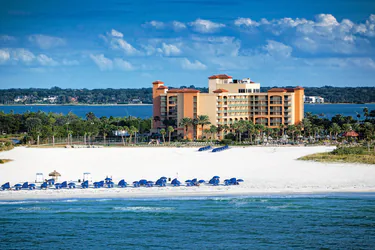 The 2024 HRWG Annual Meeting will be held at
the Sheraton Sand Key Resort in Clearwater Beach, Florida
 Date: June 4, 2023 (Tuesday) – June 7, 2023 (Friday)
Room rate $197/night
Theme and Call For Papers: 
Homicide Research in the 21st Century: The use of Technology and Other Innovative Methods
Important dates
March 1: Submission Deadline
April 1: Notification of acceptance
April 15: Draft meeting agenda
May 15: Five page summary due
Hotel Reservations
We have a block of rooms at the Sheraton Sand Key Resort.  
Reservations can be made by calling: (727) 595 – 1611 or emailing: group.reservations@sheratonsandkey.com
Check back later for a link to reserve online.
The cost should be $197 plus tax per night. Please reserve your room by May 4, 2024.
Registration fee for 2024 will be made available on April 1st, 2024.
Registering fee includes:
Tuesday evening Opening Reception food and beverage
Wednesday breakfast and lunch
Thursday breakfast and lunch
Friday breakfast 
All Annual Meeting attendees must:
1)  Be a 2024 member of HRWG
2)  Registered for the meeting
HRWG Membership 
All meeting attendees must be a current member of HRWG.  The membership year runs from January 1 through December 31.  It includes a subscription to Homicide Studies.  Annual dues are based on a tiered system and can be paid by check or credit card. Membership dues are not prorated for people who join midyear.
Individual memberships are based on annual income:
Annual Income                                    Dues
Less than $25,000                              $45
$25,000 – $75,000                             $65
More than $75,000                             $75
Student Membership                         $30
Lifetime Membership                        $750
Agency memberships                       $125.  This does not apply to educational institutions.
To join HRWG, click on 
Join/Renew now
or submit a completed Membership Form and membership dues to the HRWG Treasurer, Amber Scherer.
Additional Questions?
For additional information on the HRWG Annual Meeting please contact the Program Chair, Amber Scherer:  amber.scherer@gmail.com